Retail property to rent in Leudelange
3,086 m² of retail units which offer excellent visibility and easy accessibility. The spaces can be divided up from about 95 m2. Each unit has an entrance with signage on the front side of the building and many parking spaces are available. Commercial warehouses provide also exceptional storage and aditionnal activities opportunities.
Depending on your requirements, many different layout options are available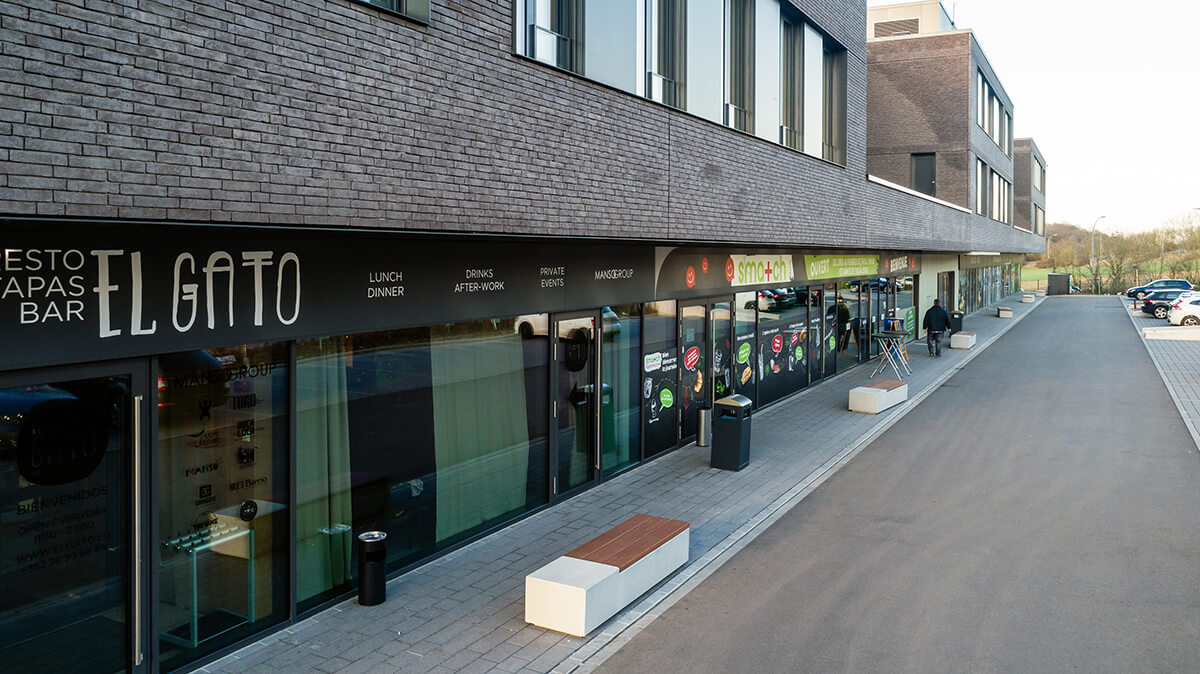 The retail units are directly accessible from the ground floor, different sizes are available and the spaces are so flexible they can accommodate any business activity. A show-room area can be combined with offices for example. A patio area is available, ideal for a catering business – and there is a garden too for running a crèche.
Download the layout plans (.pdf) Download the technical data sheet (.pdf)
Retail units which offer so much more
Access and location

2 minutes away from the A4 and the main interchanges with France, Belgium and Germany.
Flourishing business district and economic hub.

Building use

High-spec building.
Mixed use: possible to accommodate offices and commercial units in the same place. On-site restaurant and crèche.

Design

Outdoor car parks and public car park in the basement.
Efficient use of space.
Clearance height ranging from 3.20 to 3.60 m.