Fully flexible office rental in Leudelange
4.836 sqm entirely flexible office space are located on the 1st and 2nd floors of the building. These office spaces to rent offer many different perspectives and layout options. They are light, airy and open out onto landscaped patio areas. These office rentals also have their dedicated parking spaces in the basement.
An example of office space layout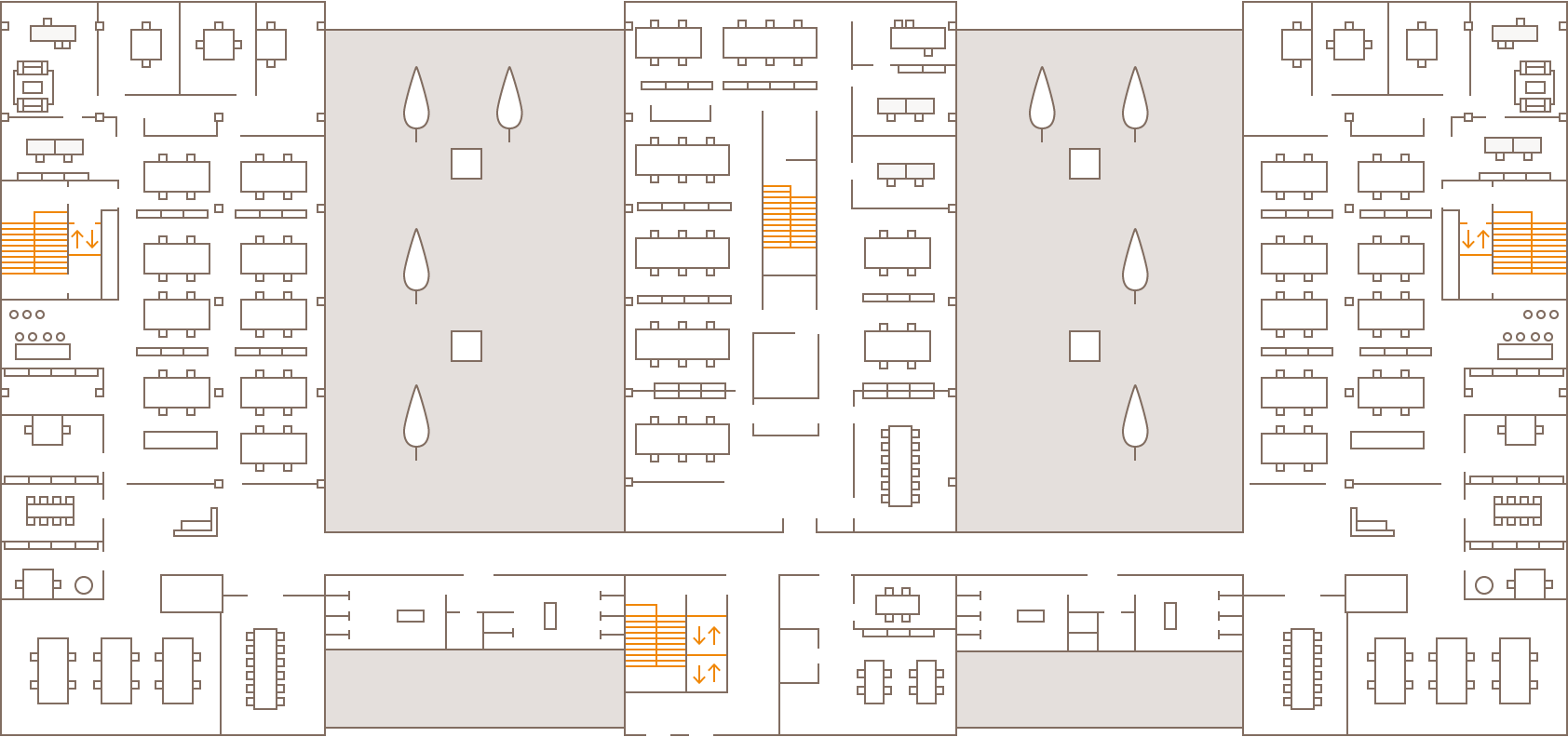 NuMEROUS different layout options are available to maTch your needs
For one or more tenants, individual and/or open-plan offices, with walkways or a central area, thanks to the right size and proportions it is possible to meet the most demanding and sophisticated requests.
Download the layout plans (.pdf) Download the technical data sheet (.pdf)
Offices offering so much more
Car parking

Many dedicated parking spaces in the underground car park.
High parking slots/sqm ratio.

Technologies

Optimal use of the building.
Sustainable technologies which use less energy.
User comfort.

Efficiency

Divisibility of the floors.
Layout for efficiency and multi-purpose use. Workforce density to fit requirements.
1.25 m grid for partitioning.
Take also a look at the retail units and commercial warehouses